Brooklyn Skillshare: We are pleased to announce... →
brooklynskillshare: FREE TO THE PUBLIC (WITH SUGGESTED DONATION OF $10) Confirmed classes (as of 2/18/13): • Japanese Bookbinding • Make Your Own Butter and Ricotta • Indian cooking - Classic curries • Knitting 101: fingerless gloves in the round • Japanese Shibori dying techniques • How to order wine in a… Double Dutch! Think I remember anything from elementary school?
"I don't think that the iPhone has invented an app yet that will ping you when..."
– Janette Sadik-Khan, New York City Department of Transportation commissioner, on distracted driving and walking in The New York Times.
I would appreciate it if yoga teachers would stop...
delicious juicy nipples** *In a yoga context **I'm looking at you, teacher at a South Brooklyn studio who seems to think telling us to put our hands next to our chest just isn't provocative enough.
Social media blitz drives week of free giveaways →
Dippin' Dots! usatoday: Free stuff this week from 7-Eleven, Starbucks, Chick-fil-A and Dippin' Dots, all driven by social media. All of a sudden, I feel so hungry. And thirsty.
Stop Picking on Baltimore →
But there's truth in the unflattering portraits of Baltimore ("The Wire"), as well as the campy ones ("Hairspray"). Parts of Baltimore really are a "hellhole," as Joe Queenan says Hollywood unfairly depicts the city, and that affects the entire city. And you can hardly take a walk in Charles Village without someone offering you a bonkers story —...
"Eilis could see no difference between Brooklyn and Manhattan when she went there..."
– Brooklyn by Colm Toibin
Things the New York Times Has Recently Described...
Having gout Parenting Eating (in the Blogroll) Social media Speaking several languages Polling in primaries and caucuses
Facebook wants to protect its users from employers... →
They're not companies, but libraries have done this kind of thing over and over again —- without Facebook's shadiness in other areas. karmcity: This is why I have great faith in Facebook's excellent company culture persisting over the years. What other organization would go to bat for their users like this? Certainly not Google.
Things People I Went to High School With Do a Lot...
*If Facebook is to be believed Go outlet shopping Get married Go to Applebees "with the husband" Vote Democratic (This one is a for-real surprise.) Drink frozen margaritas Make disgusting-sounding dinners Have a kid Have another kid Have bad days Take photos of the kids Have the most perfect day ever Complain Have the best husbands
"I've got to say I like Grand Forks, Shirley. Winter is fun watching sports,..."
– Until this past summer, my roommate was living in Grand Forks and working at The Herald, so I knew they were getting an Olive Garden and how big of a deal it is and also all about Marilyn Hagerty, so I'm just glad that they're all getting the recognition they deserve. MARILYN HAGERTY:...
If by "exotic" you mean "racist"
From the New York Time's 1961 review of "Breakfast at Tiffany's" Mickey Rooney's bucktoothed, myopic Japanese is broadly exotic.
Faux Foxes! →
crumbler: So some anonymous bros are recording covers of pop songs in imitation of Fleet Foxes? Why? I have no idea, but I love it. Like, whoever had this idea and executed it would probably really fun to hang out with at a party, is what I'm saying. Three beers in and they're like, "let's get our falsettos on and sing Rihanna in the style of Robin Pecknold." They even managed to fool Robyn with...
John Waters on Christmas:  I give my all my opinions about proper gifts to give, and the one thing you should never do at Christmas is — the rudest thing you can do at Christmas is — ask a fat person to play Santa Claus at your office Christmas party. And I go into further things. About proper presents, about, is Santa Claus erotic to people? Is Christmas sexual?  Did everyone else already...
Priorities!
As a current participant in the [company's] Transit or Parking Flexible Spending Account, your monthly election amount will roll over into 2012. Please be aware the monthly maximums have changed for 2012. The Transit monthly maximum is decreasing to $125.00. If you currently have a monthly election over $125, you will automatically be reduced to $125 on January 1. The Parking monthly...
Watch
Do you think they carefully arrange those books (and Emmy) to project the most NPR-y musical atmosphere as possible. I have that Indie Rock Coloring book, so I am not casting stones. nprmusic: If you're suffering from a broken heart, Jens Lekman is here to remind you that there are more important things to worry about. Like, say, the end of the world.
On Eating Good Foods Cheaply
I keep seeing reblogs of this graphic showing how it's cheaper to cook for a family of four than to buy fast food for a family of four and how it's super-cheap if you're cooking vegetarian. (I looked for it, but Tumblr search sucks, and you get the idea.) Isn't it nice to feel superior that you cook and save all this money, and why can't poor people do it?...
Watch
sazerac: Swell no-mic ending to tonight's National show, otherwise known as the bythepeople/cakeordeath/about-today/anybodyelse? meetup. So jealous (of the meetup, I mean). But also, I heard a National song in a Chili's in a suburb of Akron, Ohio, last week.
Huffington Post writes Hellogiggles an Open... →
The writer says she went to Paris solely for the macaroons. Perhaps she should have tried a kosher bakery and tried a macaron in Paris.
"If every person who claims to have seen Velvet Underground perform live actually..."
– Jessa Crispin in the Smart Set
"I will marry her and she can tour and I can manage and then she can tell me the..."
– Tug, in a discussion about Jenn from Wye Oak working at Golden West (via cakeordeath) It's my favorite Baltimore restaurant, and I did not know she worked there. Now it's my double favorite. Yes, I do have a crush. On those brussels sprouts. (via about-today) I just had to stare at her picture...
"Whether the world demands kite-flyers or not, they will always be there to..."
– Luke Johnson on being a poet
I would have gone with: "Katie Couric is the... →
Oh, hey this article also lumps Tom Brokaw in with some dead former anchors.
ohkrysten: One day, I'll stop eating cookies for dinner. One day. Cookies are a breakfast food.
A call for instant watch recommendations
sazerac: Just back from the clinic, and it looks like Netflix, strep throat and I are going to be hunkering down for a bit. What should we watch? Have you seen "A Piece of Work," the Joan Rivers documentary?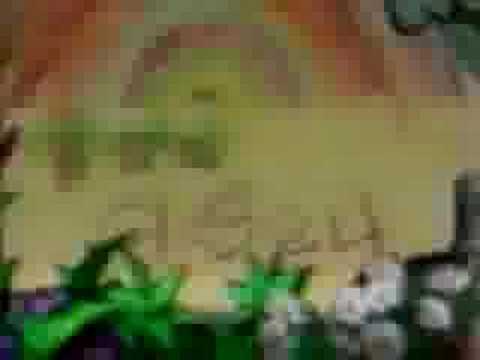 "Shoppers said some markets were jammed. "People were buying as if this storm is..."
– New York City Declares Weather Emergency We live in New York City. Does anyone really worry that we are not going to be able to get sustenance? (via doree) So this just turned every store into the Park Slope Coop?
Conversations With Ex-boyfriends
bythepeople: Me: What I really want is a boyfriend who's there when I want him to be — to go to parties and movies with, to sleep with, to have dinner with — but who doesn't bother me when I don't want him around. Joel (bf '08-09): That's not how boyfriends work. You had a boyfriend '08-'09? He's right, and I'm not proud of how long it took me to figure out that...
"Thanks in part to that workbench, Ben Schneider developed an early passion for..."
– The New York Times Real Estate section. Hey now.
By the people: Faith in humanity: destroyed →
A few years ago, I was walking on St. Paul Street in Mount Vernon after getting off the bus and a woman asked me if I would give her money to get home on the bus because she had just gotten out of Central Booking. It's a typical Baltimore ask-for-money story. I said I didn't have money for her but I did have a day pass for the bus that she could have.  Once I assured her that it would...
"At first I thought, 'Oh, great, here's an exciting new phase of alcoholism,..."
– Alex Balk (but of course) I missed this because I was at work at some absurd time that is probably not even really part of our dimension.